Celebrity Beauty: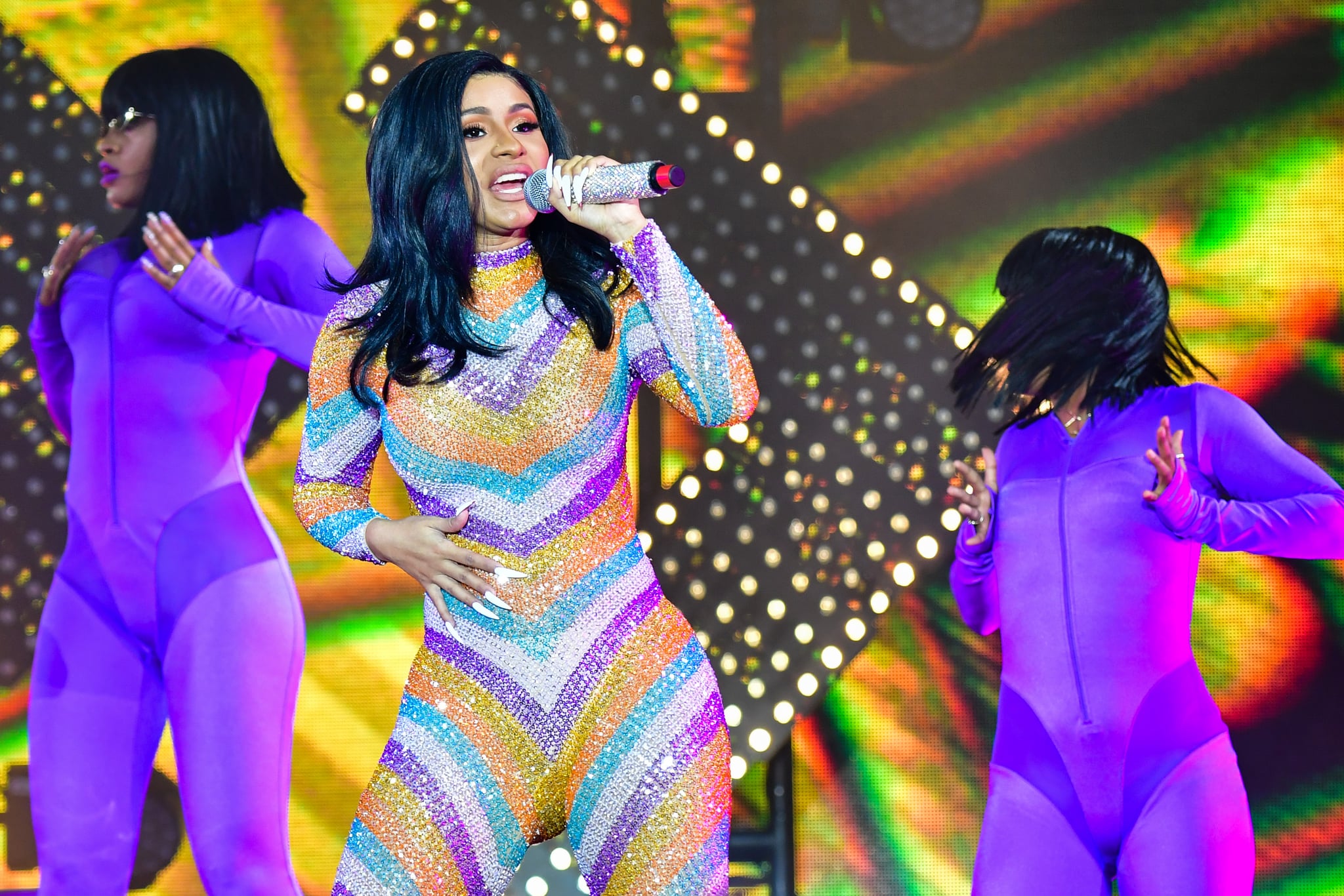 Image Source: Getty / Erika Goldring
Last week, Cardi B announced that she had canceled and postponed shows because she needed time to recover from liposuction. The 26-year-old rapper mentioned on Twitter that she wasn't able to work for two weeks because of it and that she wouldn't be getting surgery again.
I been working out for the past 2 weeks cause bitch I ain't getting surgery again😂😂😂but let me tell you I haven't got a headache ever since .

— iamcardib (@iamcardib) June 12, 2019
Recently, the rapper has been vocal about her disdain for the recovery period. She mentioned to Entertainment Tonight in May that she had a breast lift after giving birth to her daughter, Kulture, and was unhappy with needing to take time off. "You know, I hate canceling shows because I love money," she said in her Instagram Story.
The rapper mentioned in an Instagram Live video last week that she was once again under strict doctor's order to take it easy postsurgery, showing an image of her swollen feet on an airplane and mentioning that her stomach was even more swollen. This isn't the first time the celebrity has complained about the recovery period.
Dr. David Cangello, MD, FACS at Cangello Plastic Surgery in NYC, told POPSUGAR that it can take up to four weeks to recover from liposuction and he wouldn't recommend air travel for a solid two weeks after. "[I'd recommend that] for being active on stage and dancing, [performers] should wait closer to four weeks," he said. As for breast augmentation, the recovery period is even longer. "I tell patients not to do anything strenuous for three to four weeks," Dr. Cangello said. "The real concern is that strenuous activity increases blood pressure, which could cause bleeding, and you really want to avoid that."
Regardless of if Cardi B decides to undergo any more procedures, we hope she'll continue to make her health a priority and follow her doctor's in